What is Shmee150?
Shmee150 is the personal brand of Tim Burton, a.k.a. 'Shmee', who travels the world to seek out the greatest and most exclusive automotive content possible. He captures the content using his signature video selfie technique!
With a vast social media following across the world, Shmee is known from car enthusiasts to serial hypercar purchasers, and even Middle-Eastern Sheikhs! They follow the adventures including car rallies and road trips, to exclusive shoots and adventures further afield. Tim shares his personal experiences in the luxury automotive world via content with an honest and personal touch that is not found elsewhere to connect with fans, friends, followers and partners via many social media streams, and in particular YouTube videos.
Within the global world of Shmee you will come across many experiences featuring keywords such as exclusivity, automotive, luxury, high speed, and sportiness. Many of his fans and friends will characterise Shmee as being hardworking, enthusiastic, aspirational, courteous, honest, polite and committed. Tim uses his experiences, enthusiasm and articulate way of speaking in his videos to showcase the world of supercars to his fast-growing audience.
---
Short history of Shmee150
The brand Shmee150 was started in January 2010 by Tim, a chance stumbling into two brand new cars that at the time you would not expect to see on the road: a Ferrari 458 Italia and Lamborghini LP670-4 Superveloce. Little did Tim know that the short film of those two cars would eventually develop into the venture it has become now.
The YouTube channel has since grown and grown, now covering exclusive events around the world and filming some of the most incredible luxury cars in existence. Shmee150 has also expanded his network to include this personal blog with the latest content and discussions from around the web allowing his fans to follow his adventures through the exclusive automotive world. As well as the website, Tim has a very active Facebook page reaching 50+ million of people every month and an Instagram feed that is growing even faster. Finally, he can be found on Twitter, at both Shmee150 and also his personal Twitter, MrShmee150.
An important part of Shmee150 is the car Tim drives across Europe and to all the different events. In recent years he owned many different cars, his original Renault Clio 1.2 to the more recent McLaren 675LT Spider, Porsche 911 GT3 and Ford Focus RS. All of the cars he has owned are discussed on a single page on this website here!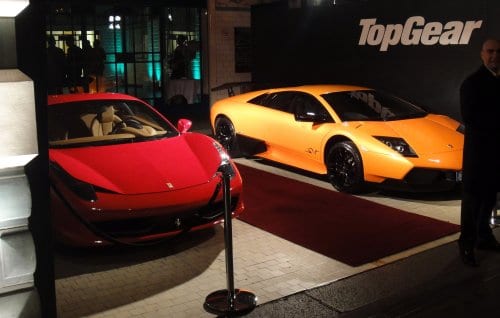 ---
What is Tim's job?
Of course there isn't the time to reply to every single comment – just think how much time would be spent replying to the thousands of comments on a daily basis! It's very tempting to write joke answers like 'drug dealer', or 'robbed a bank', just to see what replies then come back but that wouldn't exactly answer the question.
Tim left school at 18 after completing A-levels and immediately set about growing an online electronics retail business that developed into a London high-street shop. The business quickly changed hands and he traveled abroad training to become a ski instructor (Tim doing tricks on skis) before teaching the sport in New Zealand. Following the effects of a major injury Tim returned to the UK and set to work with a permanent position in the technology team of an Investment Consultancy in the City of London. This proved to be hugely decisive while working in a successful and rapidly developing company in terms of the experience and drive to succeed going forward.
Alongside his retail business, being an instructor and his daily work in the City, Tim has always pursued the challenges of a life as an entrepreneur running smaller businesses and ventures. He never did one thing at a time, and when opportunities proved to be profitable he challenged them and made sure they were expanded or acquired by other interested parties. A similar thing can be said about the period at the investment firm when Tim's love for cars developed beyond just posting pictures of car spots on internet forums, into the ever-expanding Shmee150 platforms and those surrounding it.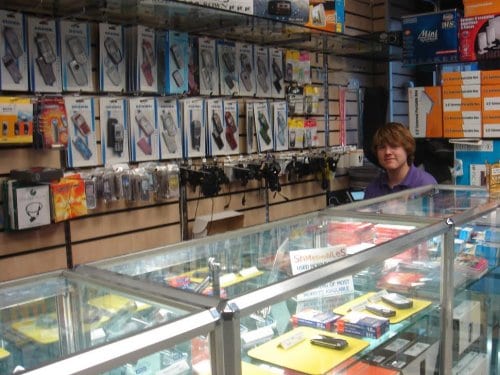 When Shmee150 as a project begged for more time, proved to be profitable and capable of making a living, he took the decision to make the move away from a full time position to being able to spend time across various connected platforms to the supercar video theme; from freelance video and media work to involvement in car events and sourcing for promotional purposes. To be a little more precise, for instance Tim undertook some freelance tasks for a tech company under Non-Disclosure Agreement, some catalogue work for an auction company, got involved in a few car sourcing/commission operations, some social media consultancy tasks and ran a few websites in the car world that you know about.
Since that move away from a daily office job, Tim has pursued many different ventures allowing him to fund the Shmee150 project and expand it up to the level it now is. The gradual growth of the brand over the last few years has allowed Tim to thoroughly brainstorm on how to smartly invest into his garage lineup and build a team around him of highly capable people that currently work behind the scenes, while the complete project is being overseen by his business manager. You might have seen them before in some of the videos, and they now allow Tim the opportunity to expand his travels across the world and make content for his audience.
Tim will endeavour to remain self-employed as it is what enables him to take the time to follow his passions in life; supercars and travelling. Being a young guy with an ambitious and hardworking girlfriend, but no marriage or children as dependants it allows him the opportunities to operate around the hours and timings he wants to spend the rest of the time around cars – which you can't beat!
The regular trigger for this question is purely from the perspective of 'how can you own a supercar', but the simple fact is that there isn't one single career path that is the only way to own the car of your dreams. The question is often asked with an assumption that a single word will be the answer, but in almost any career it's possible; whether you choose business, television, finance, sport, law or anything else. The next video gives you a good answer to this question!
At the end of the day, the steps Tim as an entrepreneur has taken personally to get where he is won't necessarily work for someone else. He started doing his own thing from the age of 18 and the small businesses he has created can't just be replicated at the click of one's fingers. The trick is doing what you enjoy and working hard at it, being happy is the most important aspect.
Running a business does not mean sitting behind a desk in an office. It means managing your time and collect the right kind of people around you to make it all work. Any kind of business is based on that and it is one of the key challenges for an entrepreneur, who has a mind-set – a way of thinking and acting allowing people like Tim to imagine new ways to solve problems and create value. Shmee150 is an example of this!
You will find more information in the interview/podcast video below, this video, in this video and also in this video. This is the latest video with even more information! We hope that when you have watched all these videos, you will have all your questions answered and how this YouTube Business runs and works.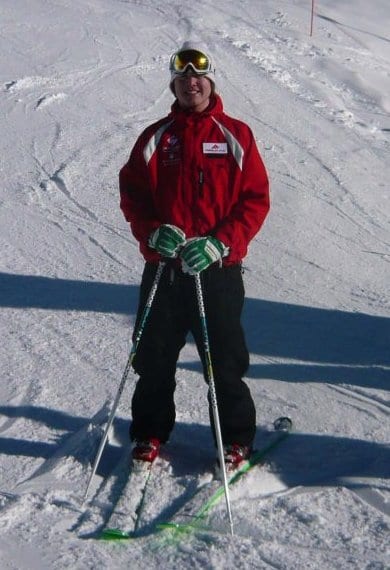 ---
What does Shmee150 cover?
Supercar lifestyle – Share the life of living the supercar dream. Sharing with you the experiences with the finest cars, sports cars and supercars both in Tim's garage and anywhere else in the world! Tim brings you up close the finest machines in the automotive world.
Vlogs and Shoots – Video blogs as Tim goes on his travels or attend events along with videos of his own cars and those of his friends; whether it's a quick shot, a review or an exclusive behind the scenes from one of his private meets.
Events – Public events across the world; supercar meets, club events and track days. Tim keeps highly involved in the car scene and go to many events, from the Goodwood Festival of Speed to the local Ferrari and Lamborghini blasts.
Showcases – In-depth videos or reviews of particular cars of interest, including rides, fly-bys and other clips as part of planned video shoots. This can be privately owned cars or press cars driven at press events across the world.
Motorshows – New and concept models at the world's major motor shows including Geneva, Paris, Frankfurt, Top Marques Monaco and Dubai!
Rallies – International driving tours like Gumball 3000, Supercar Club Arabia & Rallye Germania with spectacular cars and wonderful destinations.