Welcome to the Shmee150 Google Android and iOS application. As a (future) user of a Google Android of Apple iOS device, you have the option to download and install the Shmee150 application onto your smartphone or tablet. You will find the application in the Google Play Store or Apple App Store.
Developed in collaboration with Rappid, version 1.0 of the application offers you the option to search, find and watch my latest YouTube videos. You can follow my social stream with content and download wallpapers unique to only this application.
You can also listen to the exhaust notes of a number of my cars, read background information about Shmee150 or find the answer to a specific question you are discussing with one of your friends.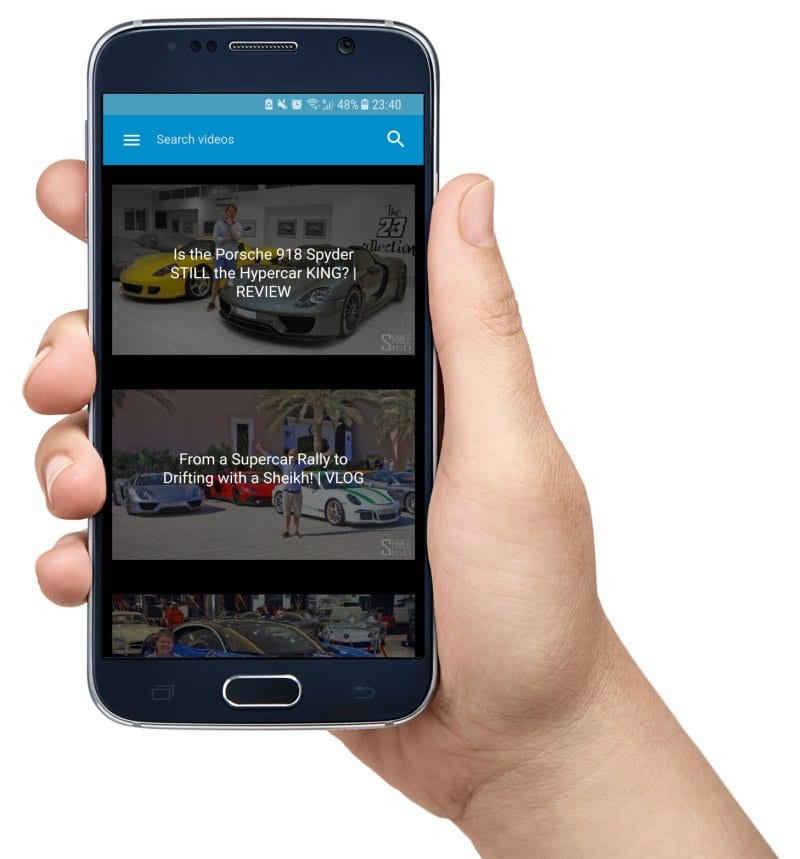 Future versions of the applications wil get a wider range of features and extras. I will make sure we will add more and new wallpapers, more exhaust sounds, and add additional features which are completely unique to the application. Please feel free to share any ideas or thoughts with regards to the application with me via the contact page.
You can download the smartphone and/or tablet application here:
Apple has shared that they are not allowing the Shmee150 application on the Apple App Store. We are continuing the development of the iOS app further. The current version was not accepted by Apple, since it was too much of a re-hash of this website.
We tried numerous options, but Apple did not allow the app to be shared on the store. Instead we decided to develop new features in the app and release it later. Unfortunately, we cannot do anything on this matter and Apple is the deal breaker here with their internal app regulations. We will keep you posted!